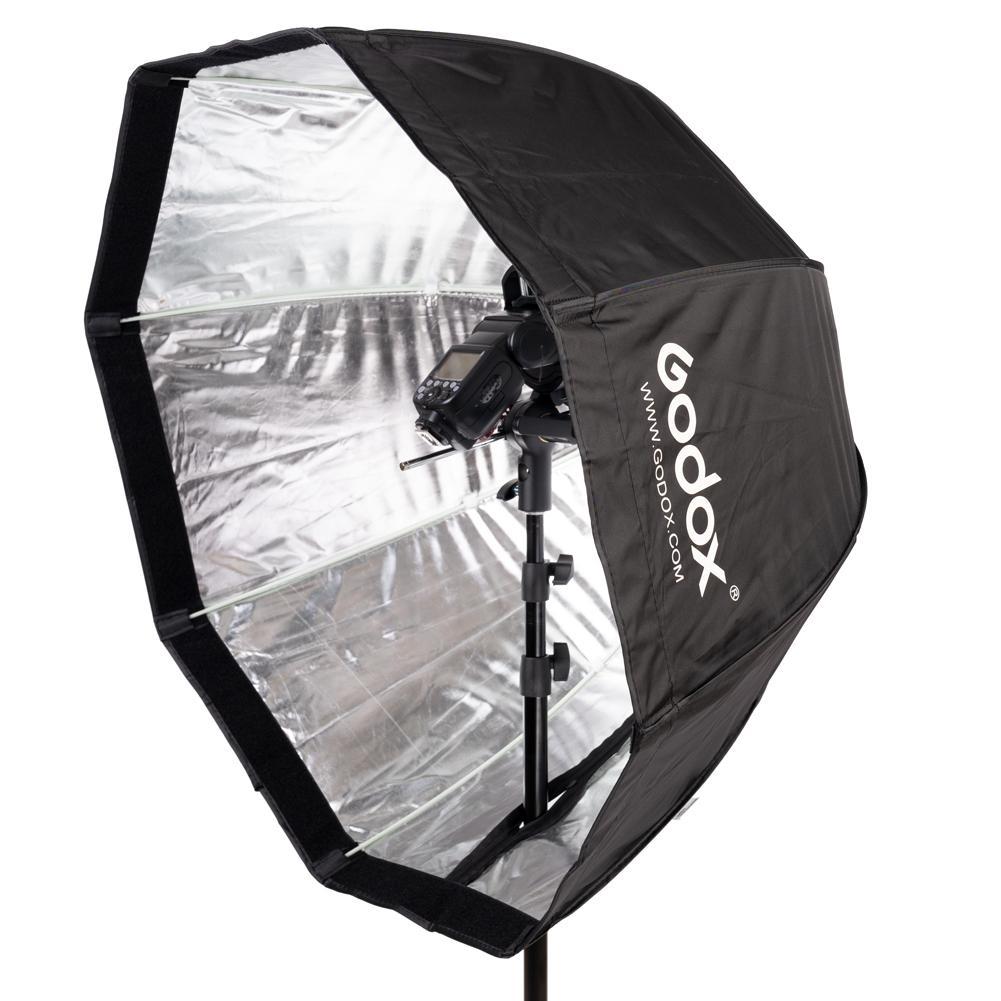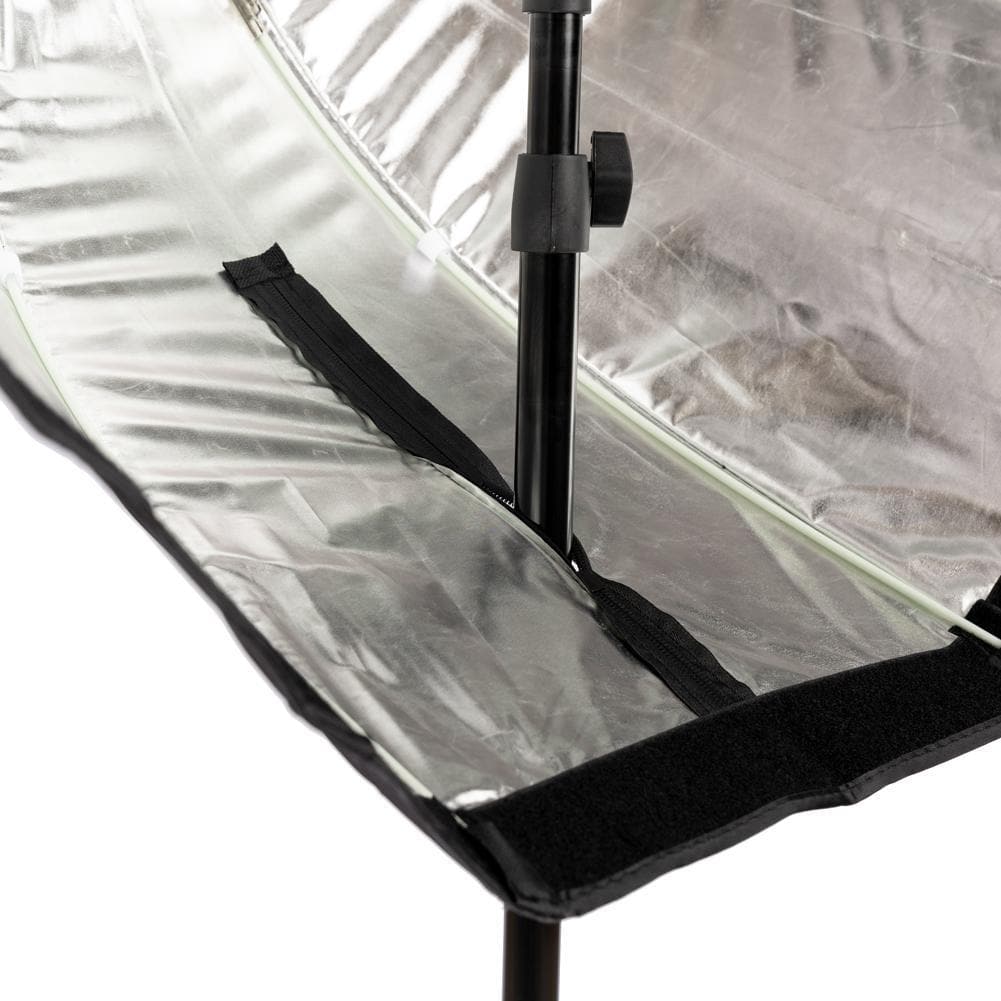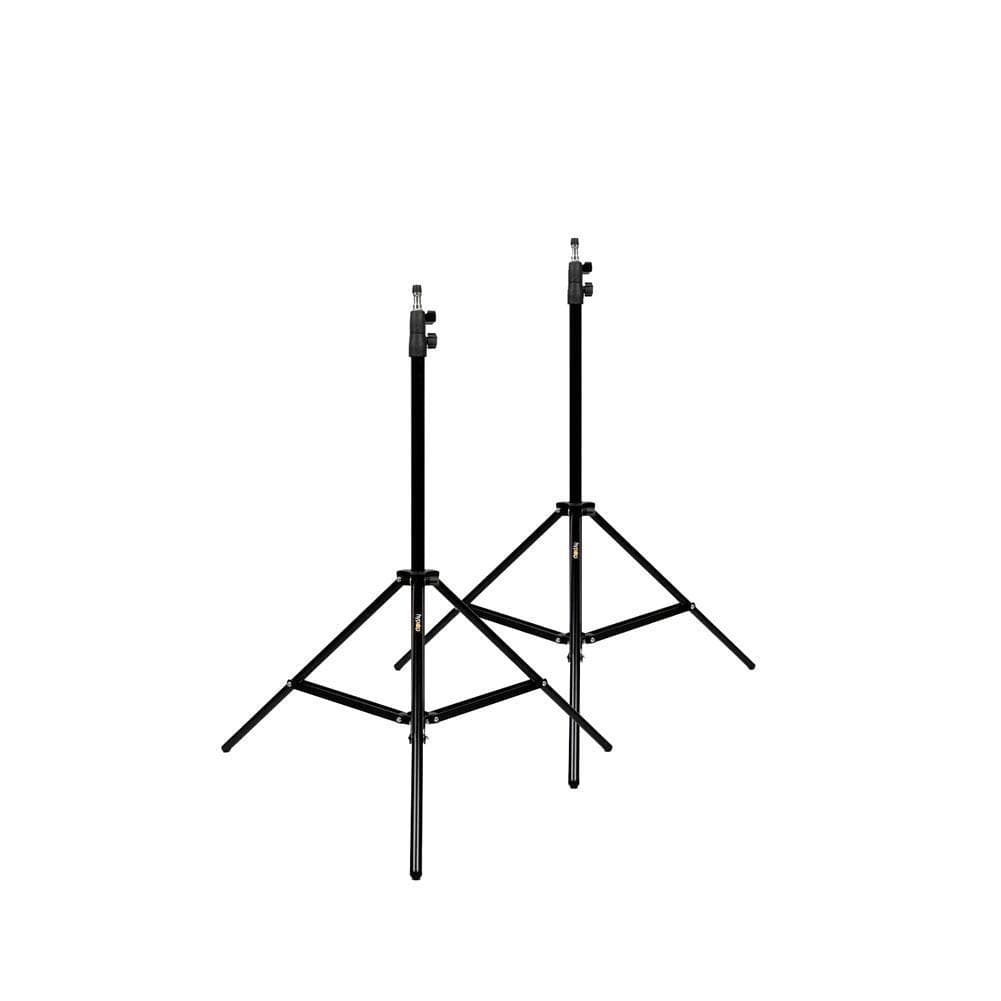 Godox Dual TT685 Complete Starter Speedlite Flash Lighting Kit
Own it now, pay later.

Pay in 6. AU, NZ & UK
12-Month AU Warranty

Same Day Dispatch

Aussie Owned & Designed

Expert Advice

Trusted by Pros
Description
The Godox Dual TT685 Complete Starter Flash Lighting Kit is a full flash lighting set up. It offers two TT685s, Godox X1 trigger (Please select brand of camera for the TT685 and X1), two 80cm Octagon Umbrella Softboxes, two Godox S2 bracket, two light stands and a carry bag that fits the entire kit.
This is a great portable speedlite flash set up, for portraits, event photography, fashion photography, outdoor shoots and more. The Godox TT685 speedlite boasts High Speed Sync, fast recycle times (0.1-2.6 seconds) you'll never miss a shot.
The great thing about this kit is it is an extremely portable set up and is great for taking on location for headshots or graduation photos. The entire kit fits into the provided bag so it can be easily transported or packed away.
Godox TT685 2.4G HSS 1/8000s TTL Speedlite Flash
The Godox TT685 speedlite is designed for almost all cameras. It features two transmission ways: optical transmission and 2.4G wireless transmission.
Fully supporting TTL function, it works as master or slave unit in a wireless flash group. It also supports TTL/M/Multi/S1/S2 mode. Featuring high speed sync up to 1/8000s,front & rear curtain sync & FEC.
20-200mm auto/manual zooming, the flash coverage sets automatically to match the lens focal length and image size. The TT685 has a quide number of GN60, 22 steps of power output from 1/1-1/122 and a fast recycle time, about 0.1-2.6s.
The TT685 also powers off automatically after about 90s of idle operation or 60 minutes if set as slave.
Godox X1T TTL HSS Single Transmitter Wireless Camera Flash Trigger

Users will have access to many settings through the backlit LCD and can make adjustments to settings such as sync delay and triggering modes. Also, through E-TTL / E-TTL II compatibility the system will support high-speed sync, flash exposure compensation, and flash exposure lock, among other settings. Beyond this, users will be able to easily mount their flash to the transmitter's top hot shoe, or you can connect a studio strobe via the PC sync terminal on the receiver or PC sync terminal on the transmitter. Additionally, it runs on two AA batteries and has a micro-USB port for firmware updates. It has an outstanding range of 328' and can be set to one of 32 channels for limiting interference with other nearby systems. Another huge benefit is the ability to control up to five groups at a time, or set the unit to ratio flash mode for three groups with varying power relative to one another.

Features
Godox 2.4GHz RF Radio System
Range – 100m +
Flash Modes – ETTL / M / OFF
HSS to 1/8000th
FEC / FEB – 1/3rd Increments (±3 Stops)
FEL (Flash Exposure Lock)
Manual Flash – 1/128 – 1/1 Output (1/3rd Increments)
Remote Flash Zoom
GR Group Mode – A / B / C / D / E (5 Groups)
Ratio Group Mode – A / B / C
32 Channels
Large LCD Display
Back Light On-Off Switch
HSS Delay Setting – 0~19.9ms, (100us Increments)
Modeling flash
Auto Memory Function
AF Assist light (Manual Open ?)
Wireless Shutter Release
Micro USB Port for Firmware Upgrades
Transmitter PC Sync Port – Input & Output
Receiver 2.5mm Sync and Shutter Release Port – Output


Godox 80cm Octagon Reflective Umbrella Softbox (Portable) for Flash

Godox 80cm Octagon Umbrella Softbox for Strobes or Speedlites has an opening of 80cm. The Godox umbrella softbox features a silver reflective interior with a front white diffuser for a beautiful soft light. Perfect for on the go and location shooting, easy to assemble and fold down. Suitable for use with Monoblock Studio Flash Strobes, Speedlites, Portable flashes and more.

A zipper opening allows you to feed a stand through and enclose the light within the softbox to mount either a monoblock flash strobe or speedlite with a flash bracket.

Godox S2 Speedlite Flash Bracket For Bowens / S-Type Mounts

The Godox S2 Speedlite Flash Bracket for Bowens S-type mounts is superior: all-in-one, smaller size, portable design, no assembly/disassembly, and easy mounting system. Quickly add Bowens mount lighting accessories and modifiers to get creative lighting effects to your flashes.

Features
No pre-assembly & post-disassembly. Smaller size, lighter weight, & less occupied space
Unique speedlite mounting way: mounted horizontally or vertically by wrapping speedlite body
Reliable mounting: not require Velcro, no pressure on hot-shoe, no metal scratches on speedlites
Mount size is adjustable to fit all brands of speedlites and flashes, this includes the Godox TT350, V350, TT600, TT685, V860II, V1, AD200, AD200Pro and AD400Pro
Bowens mount allows for mounting of most studio flash accessories, e.g. softbox, reflector, beauty dish, etc
Umbrella input hole is available and adjusting lighting direction with handle is supported
Compatibility
Godox V1/TT685/TT350/V860II/AD200/AD200PRO/AD360/AD400PRO for Yongnuo, Canon, Nikon, Sony, Fuji, Pentax, Speedlite Flashes
Support two TT350 Speedlite Flashes

Hypop 180cm Photography Light Stand

The 180cm light stand for photography or video lights is compatible with most continuous or flash lighting options. It features a 1/4" inch thread on the stand spigot for mounting a variety of different brackets.

Features
Section: 2
Max.Height (cm): 180
Folded Height (cm): 75
Poles (mm): 22/19
Leg (mm): 16
Locking Knob: Plastic
Stud Adaptor: 1/4

Hypop 120cm/48 inch Photography Studio Carry Bag

The Hypop 120cm/48 inch Photography Studio Light Stand Carry Bag is made of a very durable material and is extremely light weight and convenient to carry.

It is perfect for your studio on-the-go. Long and study, this zippered bag is great for transporting light stands, umbrellas, and other accessories.

Foam padded walls protect your equipment from dings and scratches. A detachable shoulder strap is included as well.

Perfect For
Headshots 
Graduation Photos 
School Photos 
Portrait Photography 
Fashion Photography
Portable Speedlite Set up 

**Please select Camera Model so the correct X1 and TT685s are supplied. The selected brand will be the models sent for both the speedlite and the trigger.

***Example images used for illustration purposes, please see 'What's Included' section for full kit inclusions.

Lookbook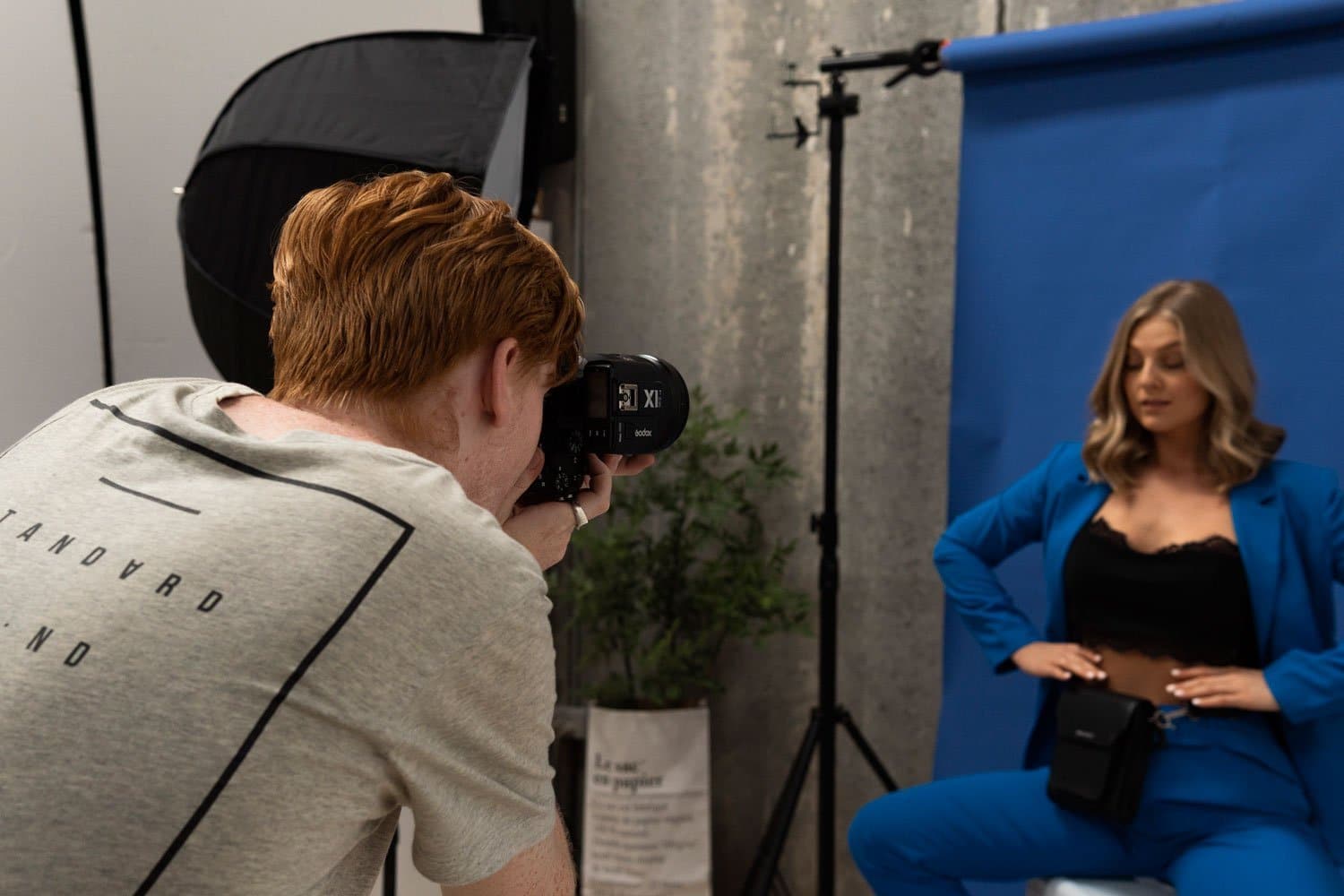 Don't Just Take Our Word For It